Teaching English in Thailand could be one of the best ways to explore this country's beauty and to immerse yourself in true Thai culture, while spending quality time teaching and traveling. A TEFL certification and a degree is all it takes to find a suitable job in one of the many language schools in Thailand.
Do I need a degree to teach English in Thailand?
This is the foremost question most teachers want to know. Although one can find a job without a degree (with great difficulty), I personally would suggest teaching with a degree, plus a TEFL certificate. Most legitimate jobs require some sort of bachelor degree, typically a 4 year university degree.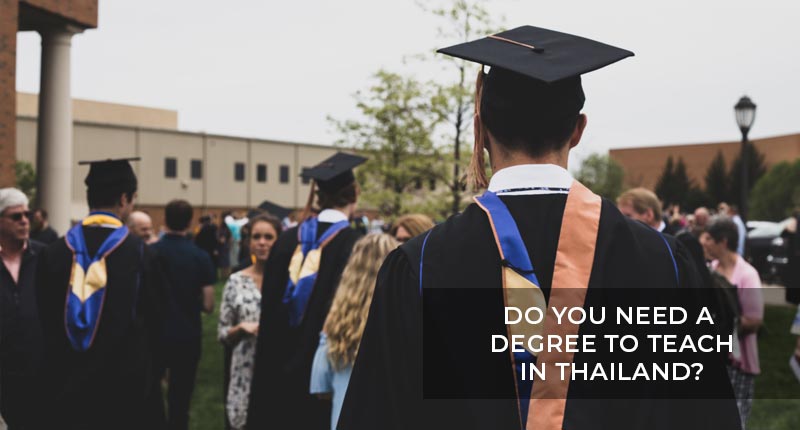 Adding a TEFL qualification to your CV before moving to Thailand, to teach, would be beneficial as many employers highly regard this qualification. The practical component in a TEFL course would have helped you deal with a classroom situation. Imagine teaching English in Thailand to a class of students for the first time having no background knowledge on how to teach English?
This is probably not the situation you'd like to come across. The TEFL qualification will also make you seem more highly regarded by potential employers, meaning you are more likely to get that job!
Also Read:
How to find a teaching job in Thailand?
With a degree and a TEFL/TESOL certificate you are all set to find your dream job in Thailand. You'd be pleased to know that Thailand hires teachers all year round. There are many ways to find a teaching English job in Thailand!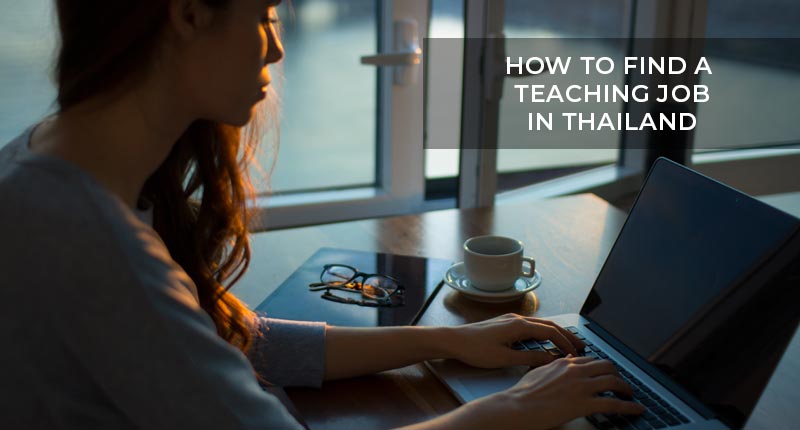 The best way is to start with a Google search for 'teaching jobs in Thailand'.
Visit the top few websites like:
TeachAway.Com
GoOverseas.Com
Ajarn.Com
TheGuardian.Com
TEFL.Com
While on the above websites, familiarise with some of the top company names, find their websites and apply directly.
Join Facebook groups, (again, Google them and you'll find plenty to choose from). I would suggest not to join too many social networking sites, and stick to not more than top 3.
You can find some of the best jobs if you can be a little proactive and explore options through your personal connections.
While you can try the above options from the comfort of your home, the same is applicable while you are in Thailand, and looking for a teaching job.
To add to this, while in Thailand, submit your CV in person. This will give you some advantage over the number of online applications and emails a school would have received.
Info: You will most likely be asked to teach a demo lesson, in this case, don't panic! Be confident, stick to the provided lesson plan and engage your learners with teaching strategies, TPR and a clear voice.
Info: Have a nice smiling and professional photo added to your resume. This is a good tip for any teaching position!
Type of schools, teaching jobs in Thailand
Thailand offers a few different pathways to gaining experience as an English teacher. These include:
1. English Camps
This is something I'm very interested in applying to myself. These camps offer you a great experience as yes, you will be working hard. However, the work seems more fun than traditional schools! They will normally run over Summer or sometimes Winter holidays. You will be staying onsite with the children, so you can form great relationships with them.
Food and accommodation are usually paid for and you will be teaching English. Other activities include playing games and sports with the students. This would require a fairly active teacher, so if you like being outdoors and busy this would be perfect for you.
These positions are more temporary though, so if you would like a contract of 6-12 months, the following positions will appeal more to you.
2. Public Schools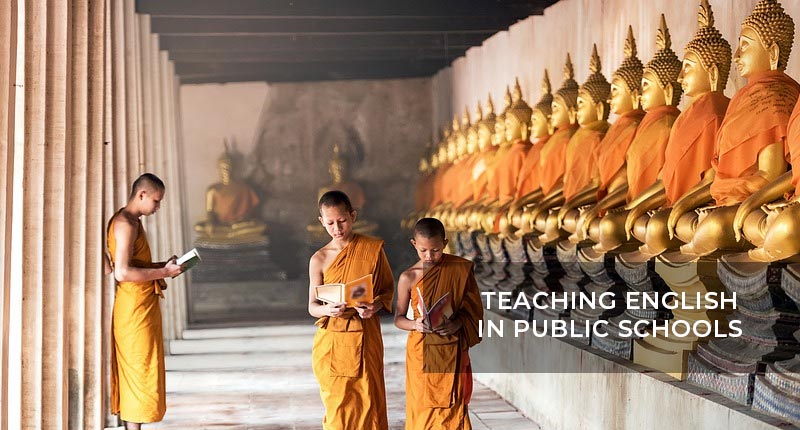 Teaching English in public schools offers you a chance to meet other teachers and you will be actively engaged in the school community. Just be aware that public schools can be overcrowded, but the children really need you.
Working hours include Monday to Friday (40 hours per week). You will have a stable amount of pay (with paid holidays). Class lesson plans should be provided for you, however, I think it's always good to be over prepared with extra activities and games.
Sometimes the large class sizes can be challenging, but any passionate teacher understands that every school can offer challenges, and if we truly care about teaching these children we must have good organisation and planning skills and be passionate.
3. Private Schools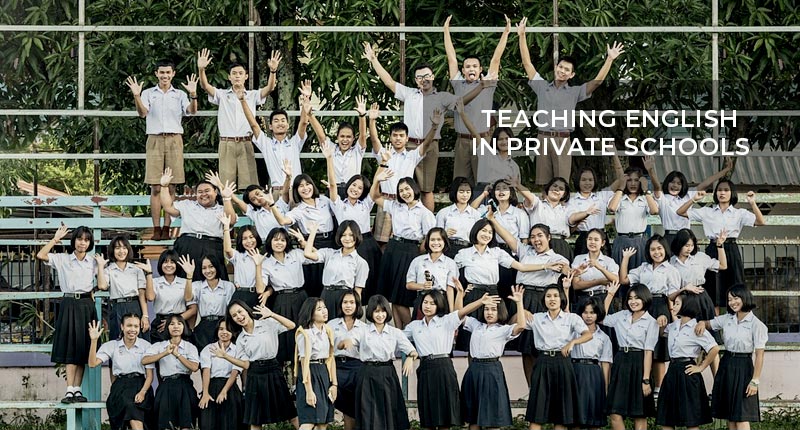 These schools are known to offer the highest salaries. They tend to add certain benefits such as health insurance and flight reimbursement. However, you will be working hard!
Working hours are generally full time (40 hours per week). These schools are often considered more prestigious and offer smaller class sizes so the class may be easier to manage with better teaching facilities.
The main attributes of private schools are that you potentially teach on weekends, be offered bonuses and are given higher pay. It really depends on personal preference, as private schools may or may not appeal to your expectations.
4. Others
Other options for teaching English in Thailand could be private tutoring or teaching in language schools where students could be either kids or adults, and the primary emphasis is given towards improvement of their English language. You can also explore options to teach in higher educational institutions which may require you to have a Master's degree.
Visa and Work Permits for Teaching in Thailand
For any foreign national to work in Thailand you'll need a Business Visa (also knows as B-Visa or Non-Immigrant B-Visa) and an official work permit. While people arrive on a tourist visa to take a TEFL course, staying on a tourist visa (in search of a job) means that you are technically not allowed to be working in the country and claiming income, please don't try to do this.
You have a few options here. You can either start (or continue to be ) on the 60-day tourist visa which is also extendable by 30 days and then change by applying for a B-Visa. Or if sponsored or hired by a school prior to arrival, start on the B-Visa.
Info: Visit Thai Embassy – New Visa Rules for the latest news and updates on visa rules.
Know your students
Teachers are highly respected individuals so even if you have a lot of students to manage, they will normally be very hard working and listen to you. I think that as Thailand is still a developing country, children will look up to you to providing them with a better future. Students will be so excited to meet you so there's no need to be nervous!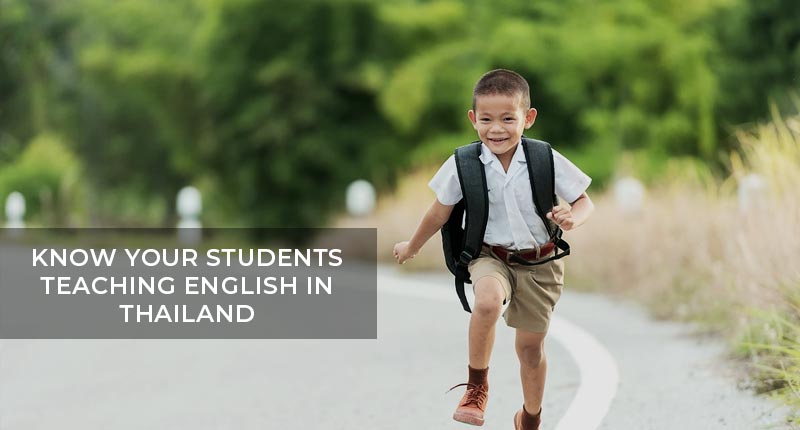 Not only are you teaching because it provides you with a sufficient income, but you are impacting these children's lives and I would hope that all teachers care for their students' well being. All students are different in personality and may challenge you at times, but they are also attempting to learn a new language with you.
As far as teaching strategies go, I would recommend lots of TPR, songs, warm-ups and English games. Make the learning engaging and not too difficult, after all, we want the students we teach to engage in memorable learning with us.
As they start to improve their language skills you will feel rewarded. As long as you are a confident and prepared teacher who helps students when they feel lost, they will definitely love you and you will love them!
Best places to teach and live in Thailand
Bangkok, Chiang Mai, Pattaya and Phuket are some of the top cities in Thailand where you can teach and spend some quality time traveling, relaxing and indulging in Thai culture.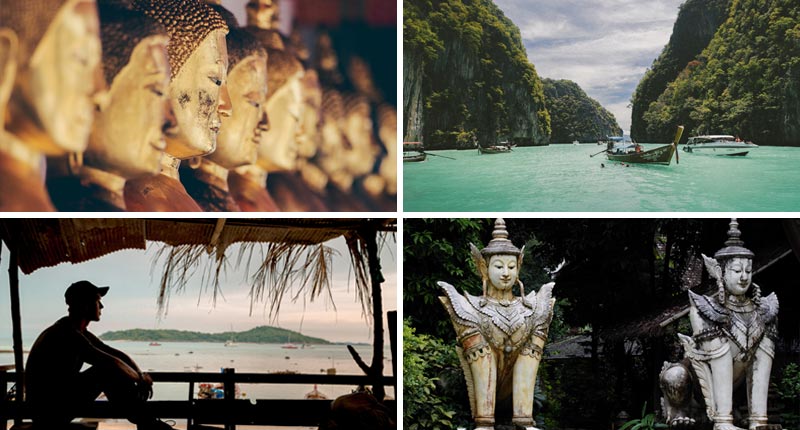 If you like living in a more modern, convenient and busy environment, Bangkok is for you. From my personal experience, I found Bangkok to be a very efficient city. The people are busy with their work lives and will not bother you. I stayed in a beautiful condo that offered a gym, library and swimming pool with gorgeous views.
I suppose it really depends on whether you are a city or country person. If you are used to living in a city like an environment, the culture shock may have less of an impact on you if you chose to settle down in this area and there are lots of things to keep you entertained.
I personally prefer more natural surroundings, so I would probably choose to live somewhere in Phuket. This is a popular place as it looks so lovely and tropical. Patong itself is slightly touristy, however, it has a nice beach and many good facilities while also being so interesting. The restaurants are great and it has local nightlife and plenty to do in your spare time with great facilities.
In Phuket, I travelled to the Phi Phi islands where my best day included taking a boat tour for 6 hours. It was so cheap and we got to see attractions such as Monkey Island and the Viking Cave. If you have some extra time off, I highly recommend going to see these amazing islands for a holiday.
The culture overall is very welcoming and people are nice. Just make sure to avoid any money scams, know what things should cost and you should be fine.
Teaching English in Thailand salary & cost of living
Public schools pay $975 – $1200 (30000 – 40000 Thai Baht) per month, and private schools pay $1200 to $1800 (40000 – 60000 Thai Baht) per month, which is a decent salary when we consider the cost of living, which is very low in Thailand.
With a salary of at least 30000 Thai Baht per month, it is fair to say that you will be saving a percentage of money especially because food and rent are cheap, and you are gaining this amazing experience.
If you are travel freak, although the salary is pretty good for teachers and the cost of living is low, you will still have to pay for a lot of things to sustain your travel such as rent, transport, food, activities and accidental situations, so if you were careful, I suggest aiming to save 25% of that monthly income.
Keep in mind everything is cheap, but you are going to need to support yourself living comfortably in a foreign country and this requires expenses.
Leisure Activities
Depending on location you will be able to spend your spare time at the beach, shopping centers, hiking, clubbing, snorkeling, restaurants, kayaking, going to bars or getting massages.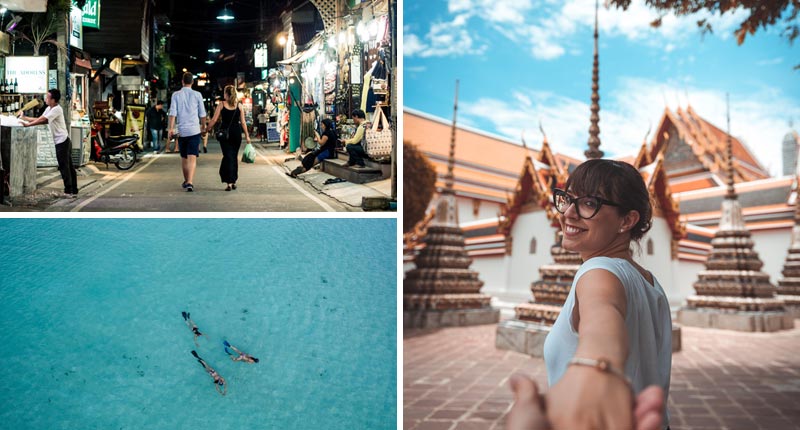 Thailand has diverse activities depending on your location. Obviously, the city locations will offer more familiar activities you probably engage in at home.
In Bangkok, I loved visiting the temples such as Wat Pho and the reclining Buddha. They seem so peaceful with a rich history embedded into them. Bangkok also has an abundance of shops, restaurants and museums.
Phuket offers so many activities as well. Again, nightlife and restaurants are frequent. Phuket is special though because of its beauty and good vibes. You can paraglide, Jet ski, tan, island hop, snorkeling, hitting the gym or visiting the beaches.
Thailand has festivals all year round to celebrate certain traditions and times of the year, such as Chinese New years. This festival will occur around Jan/Feb and include parades and a range of food to try. Other festivals include the Chiang Mai flower festival, the Ghost festival and Valentine's day.
I would love to go for the lantern festival held in Chiang Mai in November which parades a multitude of lanterns across the night sky.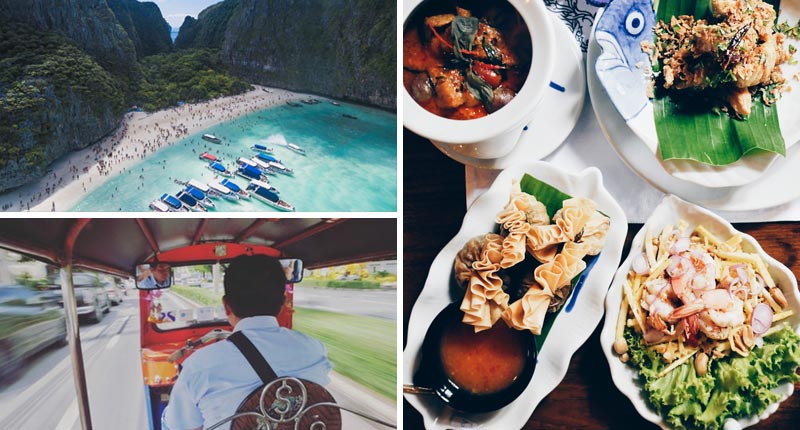 Accommodation
While teaching English in Thailand you can choose to use a real estate agent or one of the many online real estate portals. Make sure though to always check the apartment before you sign the lease.
For an one bedroom (USD). Price ranges in main locations:
Bangkok $100 – $250 per month.
Phuket $250 – $380 per month.
Chiang Mai $300 – $400 per month.
Finding a good place to live will depend on lot of factors, including personal preferences.
Do not sign the lease until you check the apartment in person. Check a few different places and compare the quality and prices. The best way to find a good place for you is to check this out yourself in person through finding leads online and through word of mouth.
I thoroughly enjoyed my time teaching English in Thailand and exploring this country. I would love to be back here for a longer period of time. Yes, it is a different culture and lifestyle to adjust to but it offers some beautiful locations. There is a lot of beauty in life when you choose to explore new ways of doing things, new challenges and a different culture.
This article was originally published in Sep-2018 and was last updated in Nov-2022.
Author:
Kate Gosnell