Have you ever wanted to teach overseas, but have found yourself lost in the endless options of choice offered around the world? Find out our top 5 recommended countries to start teaching English in 2021.
1. China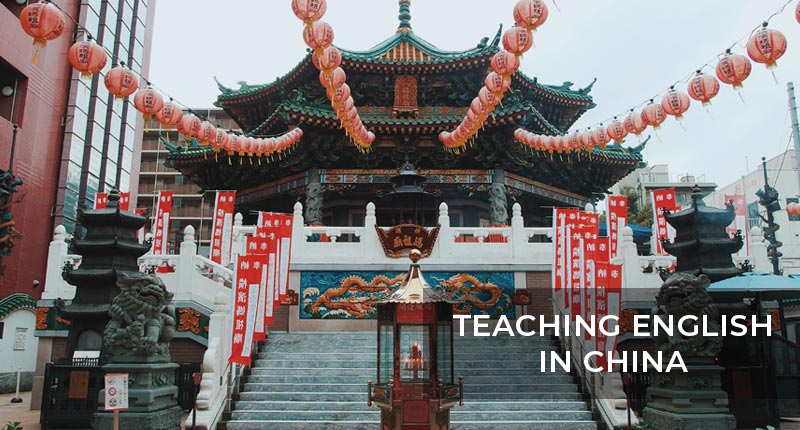 Salary per month:
$1,500 – $2,000 USD (depending on qualifications and experience).
(*)After 6 months of employment, trainers are eligible for a promotion
Teaching jobs and prospects:
China has a high need for English teachers and is happy to take Native English teachers at any time of the year. The average teacher salary for English teachers in China will be plenty to live well and have enough savings to spend on exploring the country. The staff environment is also fairly supportive in helping you with any queries.
Qualifications & Requirements:
Passport
Bachelor degree (in any field)
TEFL qualification (120 hours)
Valid Visa
*Some companies will sponsor you in completing that course in China. These three things will guarantee you a good position (that is legal).
Living & Travel:
Once you successfully pass the initial qualifications of being able to rent an apartment in China, you will not actually be able to see it before signing the lease. Which means you need to ask as many questions as possible, such as:
When was the apartment last used and was it cleaned?
How many bedrooms/ bathrooms?
House rules?
Details of house utilities.
What floor is the apartment located on? Is there an elevator?
Is there Air conditioning?
You can travel around the city of Beijing, visit temples, go shopping and try some amazing food. The most famous attractions include The Great Wall of China, The Summer Palace, Chengdu Research Base of Giant Panda Breeding, Li River and The Imperial Palace.
Students & Class Environment:
Teachers in China as seen as superheroes. It is one of the most valued jobs in their country, so your students will treat you with the utmost of respect. However, some students may have never seen a foreign teacher before and will be shy. They will be scared to fail and are extremely competitive with each other, so it is important to allow them to make mistakes but also use that competitive spirit to your advantage in teaching activities.
Further Reading: A Complete Guide to Teaching English in China.
2. South Korea
Salary per month:
Teaching jobs and prospects:
South Korea offers many opportunities for teachers. Companies offer partial flight reimbursement, offers a rich culture and teaching positions do allow for bonuses. If you apply with a private school, you will be working extra hours however for more pay, where as a public school offers a standard working day, and are more traditional in nature. It really depends on personal preference, either way the country will offer you many great experiences.
Qualifications & Requirements:
Living & Travel:
South Korea, depending on where you are located, is either going to be a city or rural environment, with both coming with pros or cons. Housing is normally arranged for you, however, you won't get a choice in picking it.
Normally you will be placed in a condo style apartment, however, you should still try and ask questions beforehand.
Major attractions include Gyeongbokgung Palace, Seoul tower, and Namiseom Island. Korea is a beautiful country that offers many natural sites and amazing food, as well as vibrant city life.
Students & Class Environment:
Korean children are placed with a great deal of pressure to succeed academically and therefore have very busy lives. In order to keep your class engaging they need appropriate games, activities and warm ups. You don't want your students being bored or sleepy, try and use aspects of their culture they find fun such as cartoon characters. Like most classrooms, you will need some behavior management techniques, but also don't forget to praise and give rewards. Korean children will again, be interested in their teacher from a different country, and may like to get to know you by asking lots of questions.
3. Vietnam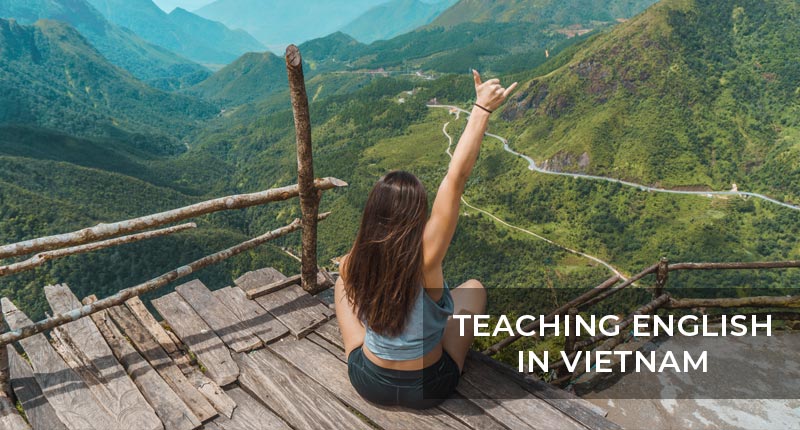 Salary per month:
Teaching jobs and prospects:
Vietnam is being more widely recognized as a valuable place to teach and live, so the competition for jobs are increasing. However, there is no shortage of English teaching jobs in this country. There are a range of private, public and differing levels of schools you can teach in, and you should be accepted into a job offer fairly quickly. The wages are good, contracts can be 6-12 months, and there are many reputable schools to choose from.
Qualifications & Requirements:
Bachelor's degree
TEFL certificate
Valid Visa
Experience not needed
Living & Travel:
There are a lot of options to choose from in Vietnam. You can either join a share house with other locals or teachers, or you can live on your own in a new luxury apartment for not a large price.
Vietnam is a very affordable country to live and also offers an abundant amount of beauty and adventure. Many people enjoy the fact that Vietnam has beautiful beaches that are never too far away, as well as mountain hiking available. The markets and nightlife are also popular features, allowing travelers to experience food, alcohol and partying. Main attractions are the national parks, sand dunes, and Halong Bay.
Further Reading: Everything you need to know about Teaching English in Vietnam
Students & Class Environment:
Again, you will be greatly looked up to by your students. In Vietnam, teachers are seen as the mothers and fathers of society. Students will respect you and come to build a positive relationship with their teacher over time. There's even a yearly celebration which is named Vietnamese teacher's day, which falls on November 20th.
4. Spain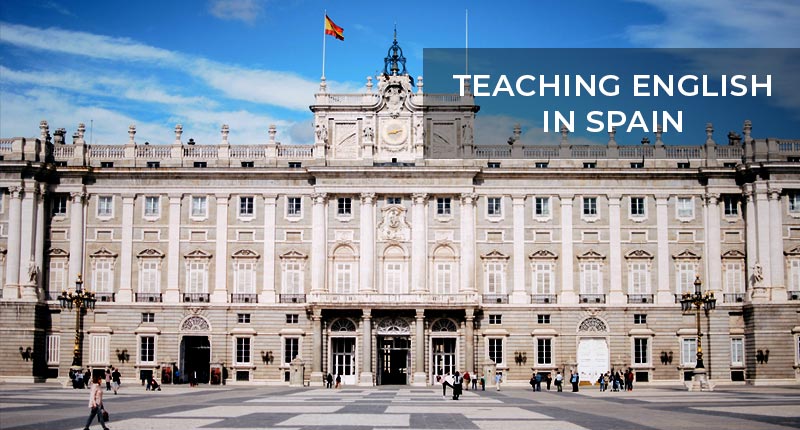 Salary per month:
Teaching jobs and prospects:
Spain is a very attractive option for many teachers as it is a civilized European country. The need for teachers is high, the culture is rich and the people are friendly. You can teach for up to a year, or travel over the summer and do a more short term contract, depending on what suits.
Qualifications & Requirements:
University degree
TEFL qualification
Valid Visa
Experience an advantage, however not needed
Living & Travel:
In terms of accommodation, Airbnb can be short-term solution.
Spain can be slightly complicated in terms of rent. It can be difficult to find someone to help you if you can't speak Spanish, and you also won't find apartments on the internet.  May and July are the best times to find a place, landlords like to meet you before you sign the contract and you can visit to inspect the apartment/house. Just a note, it is very difficult to find accommodation before you arrive however rental services are available.
Spain offers a vast amount of things to do and see. Including palaces, coastlines, historical treasures, amazing beaches such as Ibiza and La Concha, mosques and if you are a soccer fan you can visit the Barcelona stadium.   
Students & Class Environment:
There's a significant range of different types of schools in Spain, so students will range in their behavior and motivation. Most students will be friendly and welcoming. However, there does seem o be a trend in children not wanting to use English out of school. This is why it's also great to advertise yourself as an English tutor, as the parents will be satisfied their student is also improving English at home and they will perform better in class tests.
Further Reading: A Complete Guide to Teaching English in Spain.
5. Thailand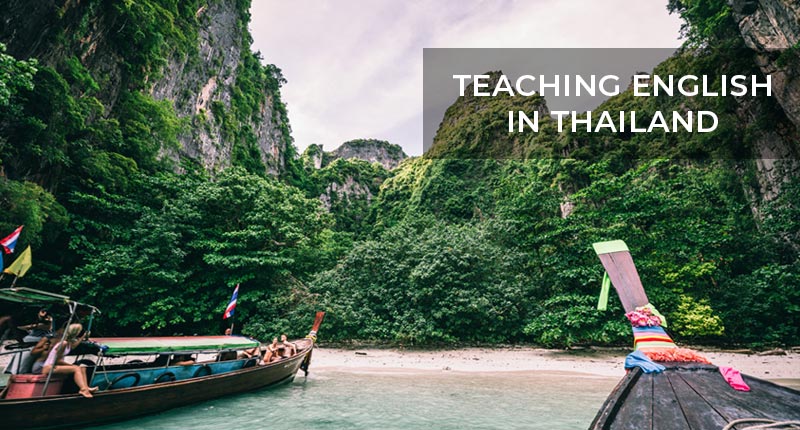 Salary per month:
Teaching jobs and prospects:
A TEFL qualification is not required to teach in Thailand, however majority of recruiting companies will expect you to have one or to gain the qualification while in Thailand which offers placement experience. You could also advertise as a private Tutor in the local community. Many schools offer a sponsored TEFL course for you once you arrive.
Qualifications & Requirements:
Bachelor's degree
TEFL qualification
Valid Visa
Experience not needed
Also Read: Teaching English in Thailand Qualification Guide
Living & Travel:
Accommodation in Thailand is fairly affordable for a good quality place. You will have a choice from a range of different housing types, however, it is still a developing country and will not necessarily be on the same standards as westernized housing, mainly to do with electricity and plumbing standards.
Thailand has lots to offer. You can spend time in Phuket or Bangkok, exploring the nightlife and the culture. You can spend time exploring the lush beaches and tropical Islands, Phi Phi islands is a personal favorite, as you can take many boats tour and go snorkeling or kayaking around the Islands. It has beautiful mountain like Islands and tropical weather.
Students & Class Environment:
Students will welcome you with open arms. They respect you and are keen to learn English, and are also deeply connected to their beliefs. They have certain cultural practices to take not of such as not wearing shoes inside, giving prayers to their parents, respecting their idols, giving manners to teachers,  and giving "wai" (a bow).
Further Readings:
These countries offer a great experience for teachers, adventure, good pay and many more benefits,  so what are you waiting for? Get qualified in TESOL/TEFL today!
This article was originally published in Jul-2018 and was last updated in Dec-2022.
Author:
Kate Gosnell